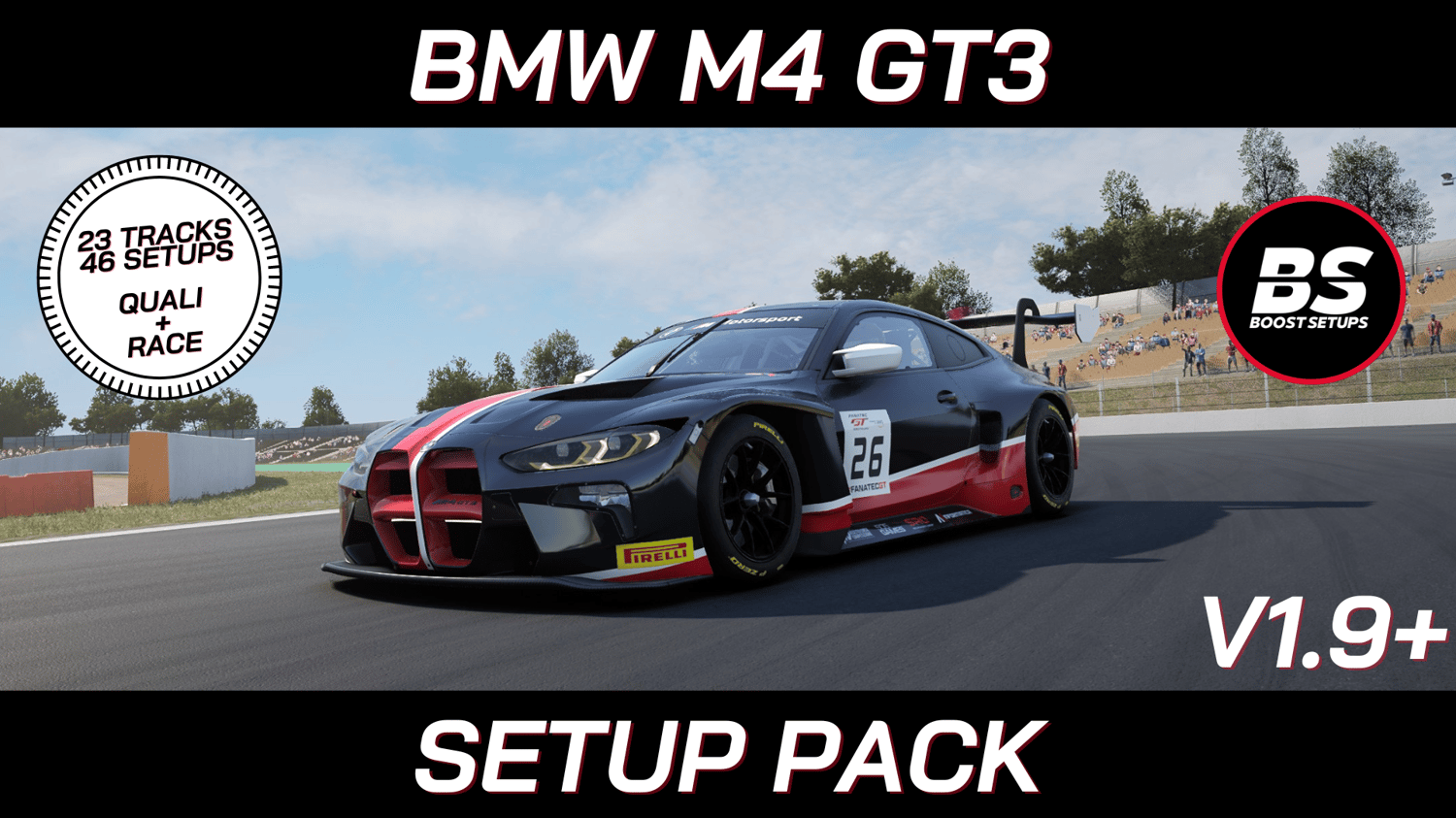 BMW M4 GT3 Quali+Race Setup Pack v1.9+
On Sale
Including Qualification and Race Setups for all 23 tracks!

– Air: 18°          – Track: 24°

The Setups are based on drivability and consistency.

Keep in mind that the Setups are designed for my driving style.

You may have to adjust small things to suit your driving style.

Updated for the latest version of Assetto Corsa Competizione.

1 year free updates!

Every feedback is welcome.